Grow Ideas from farm to table using Idea Pipeline
Cultivate ideas with engaging Challenges
Challenges motivate people to solve specific issues
Create an urgency for participation
Challenge a specific team or your entire organization
Empower individuals and teams to speak up!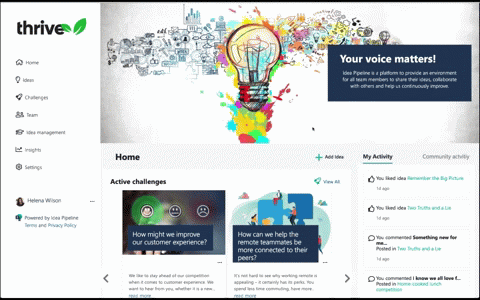 Nurture idea activity
Post Ideas quickly and easily
Mobile or desktop enabled
Like and comments on ideas to provide feedback and discussion
Follow ideas and watch them grow
Inspire creativity from building off other ideas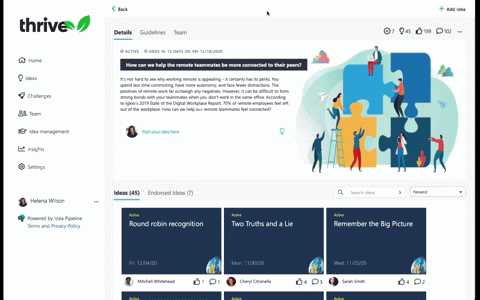 Harvest the best Ideas
Top ideas rise to the top from crowdsourced activity
The best ideas advance towards implementation
Stakeholders turn ideas into reality
Move idea through process towards implementation
Build trust through process transparency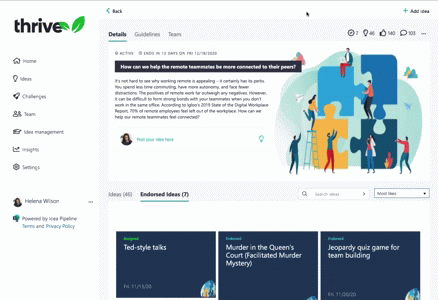 See how Idea Pipeline can help your team share their ideas. Start your free trial today, no payment required.